Transforming the logistics industry with Digitalisation
The meteoric rise of the logistics industry is mainly the result of disruptive technologies and increased globalisation. The boom in demand for shipments that criss-cross the globe came around the same time when technology enabled the streamlining of processes. The numbers rest the discussion on the growth trajectory - the logistics market is set to expand to USD 12.68 trillion by 2023 from USD 10.32 trillion in 2017. Despite the fact that logistics has benefitted from different developments, growth has been largely fettered, due to the use of technology anchored in the past. However, a new discourse is clearly emerging from the old inertia, thanks to the pace of disruption, and the fundamental need for change. Digital Platforms are all set to spark, engender and enable a transformation that is long overdue in a sector that moves global economies. Movement of logistics is no mean feat―present day solutions are end-to-end encompassing local transport, warehousing, international freight, interline shipping, and last mile deliveries. In an era of fast paced deliveries, it is possible to receive consignments on the same day of placing the order, depending on location and service provider. Consignments now travel across the globe at high speed, delivering critical products and supplies to the most remote locations/or from suppliers in the hinterlands of distant nations. This has been made entirely possible by a backbone that integrates movements across various modes, and locations till delivery at destination. Coordination is now digitally enabled, with automated updates and tracking offering real-time visibility of consignments. Before technology took over, most customers found themselves contending with gaps in the relay of information pertaining to movements. Clients and the operators were often clueless about the actual location or status of shipments. However, this has changed―with connected logistics platforms now bringing all stakeholders on-board. Consequently, processes are streamlined with previous gaps being eliminated, resulting in a corresponding, smooth flow of real-time information. Information is now existential for businesses in an era that is entirely driven by data. Digital logistics platforms enabled with Artificial Intelligence (AI) have turned the deluge of data into insights. The solutions can convert rate optimisation, and automatically match carriers with the right shipments, and vice-versa, apart from also being able to plan routes. These solutions also have a role in data-driven decision making, helping businesses gain more revenues. Capabilities and functions of Digital Platforms in Logistics extend beyond the commonly perceived roles of physical movement of goods. The connected platforms and overarching networks are presently powerful channels for the flow of information that can catapult organisations into a higher level of competency or competitiveness. Businesses are empowered with information to turn market savvy. For instance, with the right integrated platforms in place, a business can foresee demands, identify production requirements, find appropriate global partners, and fix transportation costs. This is apart from the streamlined industry-intrinsic processes of online booking and scheduling, tracking of goods, and providing acknowledgement of deliveries. Advanced solutions now have capabilities that dispense with multiple applications or processes. One single solution can manage all orders, quotes, bookings, bills, documents and deliveries on the cloud. Actions and requests on the system are recorded on a real-time basis, maintaining transparency of the entire process. The solutions have engineered a transformation. Clients can now enjoy the benefits of shipping cargo free from the stress and apprehension associated with pre-technology driven processes. A few clicks are all it takes for booking cargo from one location to another. Clients earlier had to make multiple arrangements with different service providers, as certain locations were not served. This is now a relic of the past, as platforms have united service providers, helping bridge locations that are not served, without the need for multiple booking arrangements. This has been made entirely possible by technology. Visibility of cargo/consignment is now a default expectation from clients who get real-time updates on movements. Settlement of freight bills online, tracking of penalties, benefits of rewards programs and measurement of performance through Key Performance Index (KPI) tools have transformed the industry, delivering benefits to operators and customers alike. As the pace of developmental technologies quicken, networks are morphing, replacing traditional behind-the-firewall logistics solutions. This has reduced implementation risks, slashed costs by matching supply and demand, and helped shape successful business models with cloud networks. Every stakeholder in the supply chain discharges specific roles by accessing the secure digital cloud platform. The platform integrates all actions and processes into a seamless, streamlined workflow. For instance, when consignees login to book shipments online, they can compare rates, track cargo, request and approve documents of clients and so on. Similarly, fleet operators receive information about picking up and dropping cargo at the destination. Warehouse/CFS teams are tasked to receive and load goods in containers maintaining an inventory of stocks online, in addition to sharing updated details with customers and the documentation team. In turn, the documentation team creates or compiles documents on a real-time basis with updated information at various stages of the movement of goods, performing real-time carrier bookings. The accounts and finance team creates Estimated vs. Actual Bills details, and the Management team has real-time visibility of their business including sales, operations, revenue, cost, profit, outstanding, performance, and more. These processes, intrinsic to operations are undoubtedly performed in a sequence, but are integrated into a seamless, daisy chained process flow. Digital Platforms purpose built for logistics will flawlessly drive the ecosystem, supporting not only the logistical dimension of logistics, but the business dimension as well. Solutions possess limitless power to boost trade on global and domestic levels, slash freight costs, manage inventory levels, and cut down carbon emission. Outcomes of advanced solutions include optimisation of resources, better utilisation of manpower and maximising of operational efficiency. From a business perspective, the right solution can recast the top line, boost the bottom lines with better profit margins and offer businesses the ability to ramp up operations effortlessly. Posted by: Bhavesh Solanki Article Publish in All Cargo Digital Compass Magazine https://www.compassdigimag.com/2019/nov/digital-logistics.php
Share :
Call To Action
Try iFreightBox. You will love the iFreightBox experience. Schedule a demo now.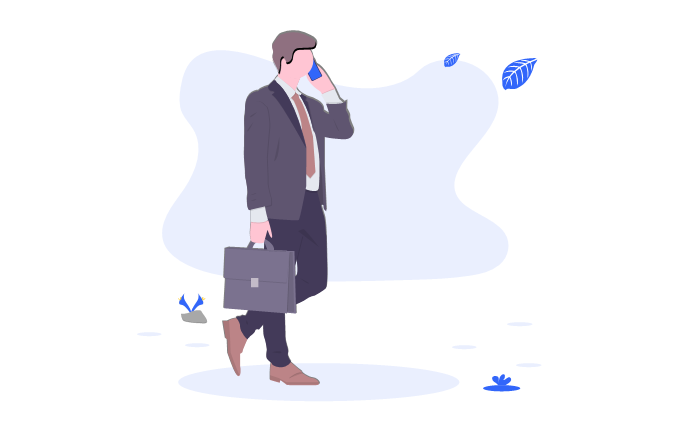 Schedule a Demo
iFreightBox's mission is to make global logistics business easier. We're looking for partners who love learning, who are passionate about collaborating, and who want to see the powerful impact of the technology solutions we're building.
Your message has been sent. Thank you!
CONNECT - SHARE - MOVE - TRACK
Contact Us
We'd love to hear from you whether you have a question about features, trials, pricing, need a demo, or anything else, our team is ready to answer all your questions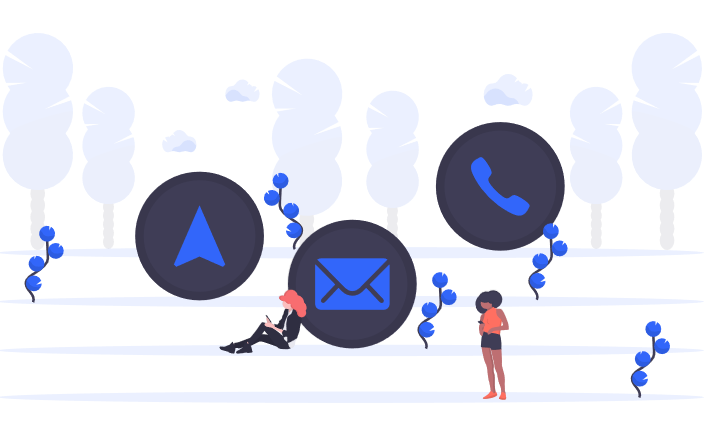 Address
Registered Office:
Thane, Mumbai, Maharashtra - 401107
Development Centre:
Amroli, Surat, Gujarat - 394107