Benefits of Implementing ERP System in Transportation Industry
Benefits of Implementing ERP System in Transportation Industry
1. Improve the decision-making process.
ERP system can create a shared database with more and higher quality that those responsible be displayed on your screen in real time streamlining and improving the process of decision making.
2. Planning realistic future scenarios
By having better information can make realistic estimates and forecasts anticipating future scenarios.
3. The minimum duplication
Companies that do not yet have an ERP Solution is easy to see that its departments operate somewhat independently of each other, so they end up creating duplicate records and reports. Integrating ERP, accounting for drastically reducing enable these duplications.
4. ERP systems are modular
ERP is formed by modules. This way you can implement modules your company needs at all times. If in the future your company evolves and grows with your ERP will do it if you incorporate new features.
5. Total adaptation to the needs of your company
All companies are different. Therefore, the provider of your ERP system should perform a preliminary analysis of the needs of your organization to ensure that the application is perfectly suited to it. The ERP solution must fit your business, not vice versa.
6. Greater control and traceability
The ERP systems facilitate services tracking throughout the organization, from creating pickup request to delivery of goods to customers.
7. Integration with other members of the value chain
The new concept ERP II exceeds the limits of the company by adding other members of the value chain: customers and suppliers.
So the company becomes a strategic partner who can draw a competitive advantage by actively participating in the design and development of new services contributing their experience.
Regarding customers, ERP allows to have more information and better quality that allows to record orders online and find right services needed. On the other hand, we will have a database of segmented our customers allow us to perform marketing campaigns targeting specific segments.
8. Improved Internal and External Communication
The ERP suppresses information barriers between departments by integrating and improving internal and external communication.
9. Automation of Tasks
The ERP systems to automate repetitive tasks formerly performed by hand (generation of LR, invoices etc.).
In this way our operators can focus on more productive tasks that really are what give us value. But it is by reducing the human component, will fall the number of errors (although not entirely eliminated because certain manual actions such as data entry will still be necessary).
10.Lower costs, more competitive
The higher efficiency achieved, the decrease in the number of errors and reducing duplicate tasks help decrease business costs. Cost reduction will she allowed us to Increase our profit margin to drop the unit cost. Reduce the price of each product to reduce its cost.
11.Increased performance and return on investment in the long term.
Thanks to all the above advantages it can achieve increased profitability and benefits. In other words, the increase in performance achieved with the implementation of Enterprise Resource Planning compensated in the long run, the initial investment.
12.Access to reliable information. This benefit is achieved by:
1. The use of a common database
2. The consistency and accuracy of data
3. Improved reporting system
13.Avoid data redundancy and operations
As the various modules of the ERP system in real access to the same central database time, two things are avoided,
1. Duplicate or multiple records of the same data in the system, and
2. Duplication of operations for lack of updating the record on them.
14.Reduced cycle time and delivery.
This benefit is achieved on the one hand, to minimize the recovery process, and secondly, when reporting on the execution or delivery delays.
15.Cost Reduction.
This reduction is due both to the economy of time, and to improvements in the control and analysis of business decisions.
16.Ease of Adaptability.
ERP systems can be modified through the redefinition of its different business processes, this makes it easy to adapt and restructure to meet the new requirements.
17.Improvements in "Scalability".
Due to a modular design and structured ERP systems allow additions or scalar functions to increase the initial solution.
18.Improved maintenance.
The existence of a long-term maintenance provider as part of the acquisition of ERP system allows better process to keep the information system up to date with advances in technology and management.
19.Reach outside the organization.
The extension modules of ERP systems such as CRM, and Communication, Tracking Portal, Service Provider Portal, Accounting, Payroll, Fleet Management, Tyre Management, Driver App make the organization and integrate with customers' providers outside the traditional boundaries of the enterprise.
20.E-commerce and e-business.
On the one hand, this is possible because the technology infrastructure of ERP systems supports processes online, which is essential for electronic commerce, and on the other hand, the adoption of ERP systems develops a culture of collaboration between businesses.
21.Long-term Savings.
Truly one of the biggest benefits is that an ERP system saves money. In its most basic definition, we understand that a solution of this type we manage our business, our processes, our tangible or intangible assets, our human resources and our customers. It is a more efficient management which usually leads to savings. It's that simple. That itself is a very long-term savings, we must not forget.
22.Decision Making.
It is said that such software is a strategic decision and basically have every reason in the world. We facilitate a decision that we have the data of the entire company on a screen. For example, an ERP can bring a dashboard and Analytics. By having readily available data from all departments and a well-defined schedule within the system, it is logical that we can take important decisions more easily.
23.Quality and Customer Relations.
Proper implementation of an ERP allows us to respond to the customer in a much shorter time. For example, imagine that we sell cheese, because if you ever have a complaint that a lot has been shits, we can find very quickly the origin of milk, the supplier, the store where he had saved, expiration dates etc. Basically, it gives us a much faster traceability feature. Not to mention the possibility of incorporating the module CRM (Customer Relationship Management) to our application which will make us even more efficient when it comes to customer relations.
24.Benefits of ERP for Security.
The crucial company information will be properly protected in two ways. Within the meaning of information theft or unauthorized access to it as well as data security. All the solutions we have seen incorporate different levels of access or authorization. On the other hand, the information is centralized and automatically scheduled backups to prevent any failure. In the case of cloud solutions, data security is even greater to be replicated in different places.
25.Employee Productivity.
Perhaps it is the most obvious and logical benefit of implementing an ERP, also stems from the very definition as in:
An ERP system optimizes process management, thus increases the productivity of employees. Eliminating duplicate work, redundant information is eliminated or processes are automated. For example, imagine we implement the validation of a field that involves the total weight of the goods to a truck. A mistake here can be crucial in the business of a company, the vehicle can simply stop at the border. But with a simple validation in the form, we avoided the "tragedy".
26.Standardizes Organization' Profit Level.
When all staff from different departments work with the same program, this application requires them to be more "standard" or more ordered. It helps them to reflect on the processes or the way of working of each department which leads to reflection on the process and the consequent improvement. Basically, it helps define best practices within the Workforce.
27.Boost Profit to grow.
Normally, all companies want to grow in the short or long term. An ERP system enables a much more orderly and less painful growth. Indeed, growth can be very traumatic for a company as it creates tension throughout the structure. Having visibility of the image of a company at a specific time on a screen, we can more easily determine where is the weak point in the structure of the company or impossible growth must be strengthened. Here we really rely on point number 2, improving decision-making in a company.
To those mentioned above can be added as follows:
Having an efficient flow of information and transnational full through the different areas of the company, business units and geographic areas makes even greater benefits are taken, especially in a matter of time and access to information.
1. The processes of strategic planning
2. Human resource management
3. Resource optimization
4. Cost Reduction
5. Raise customer service capacity
6. Raise suppliers benefits in time and cost
7. Integration of whole management systems
8. They optimize business processes
9. Provide reliable information in real time
10.Improvements in customer service and care for them as well as
11.Increased competitiveness as there are changes in the environment.
In conclusion, we can conclude that if it is true that ERP implementation is a complex process need not be painful if properly managed and have the appropriate equipment for leading change. For the successful implementation of ERP System you must contact to right partners. The rewards to be found in the enormous Benefits of Enterprise Resource Planning accruing to the company to incorporate this solution. Are you ready for joining the change?
Share :
Call To Action
Try iFreightBox. You will love the iFreightBox experience. Schedule a demo now.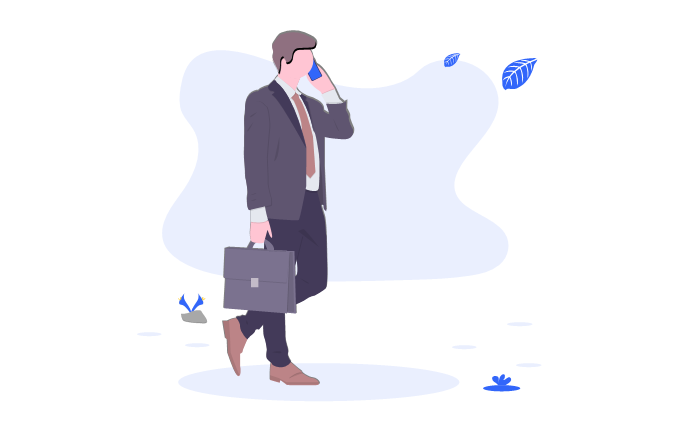 Schedule a Demo
iFreightBox's mission is to make global logistics business easier. We're looking for partners who love learning, who are passionate about collaborating, and who want to see the powerful impact of the technology solutions we're building.
Your message has been sent. Thank you!
CONNECT - SHARE - MOVE - TRACK
Contact Us
We'd love to hear from you whether you have a question about features, trials, pricing, need a demo, or anything else, our team is ready to answer all your questions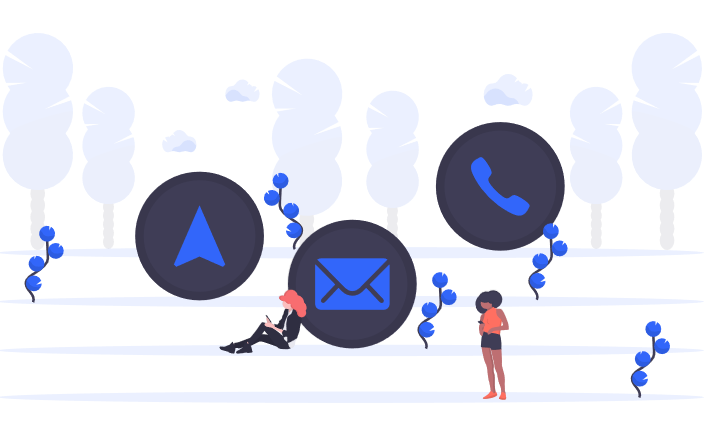 Address
Registered Office:
Thane, Mumbai, Maharashtra - 401107
Development Centre:
Amroli, Surat, Gujarat - 394107